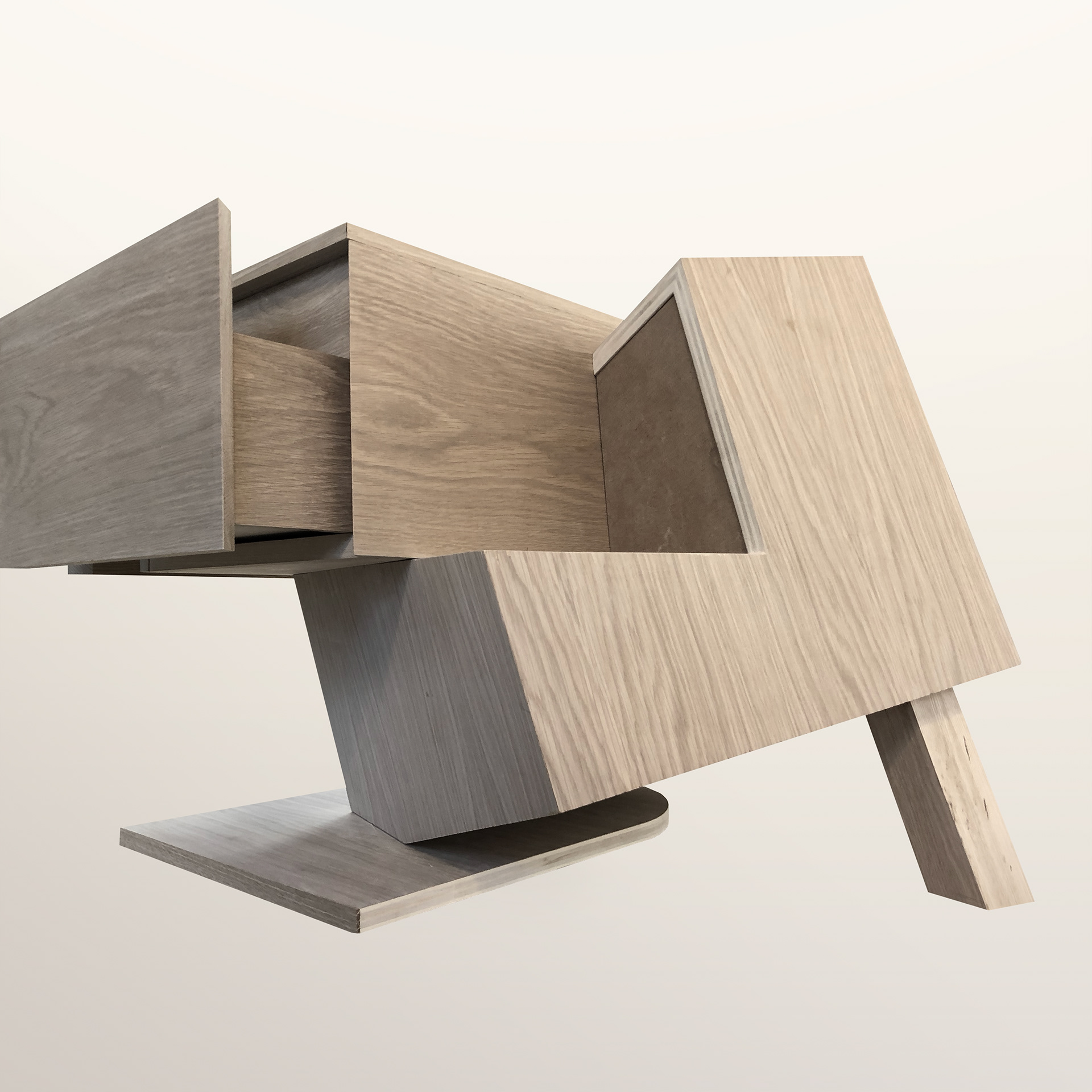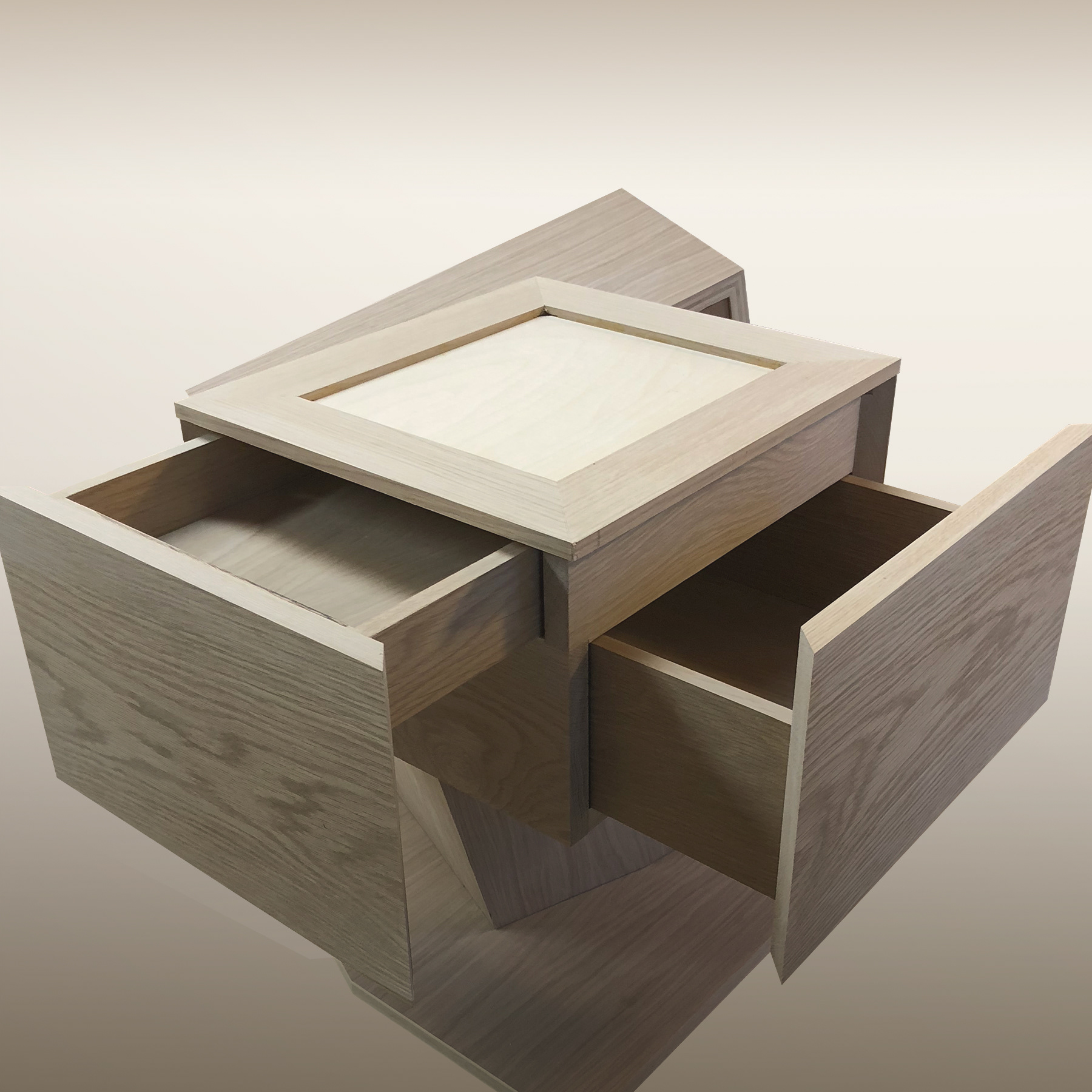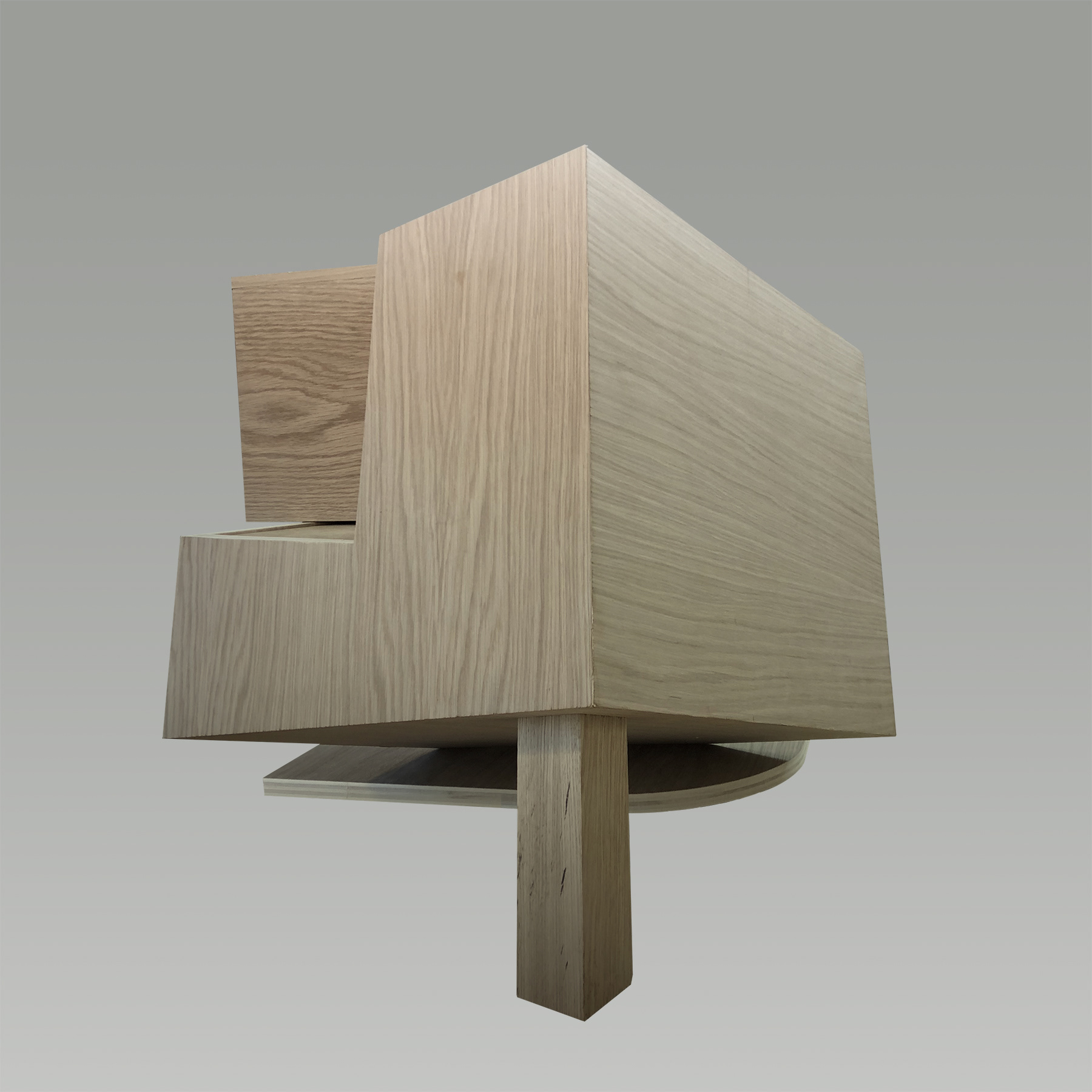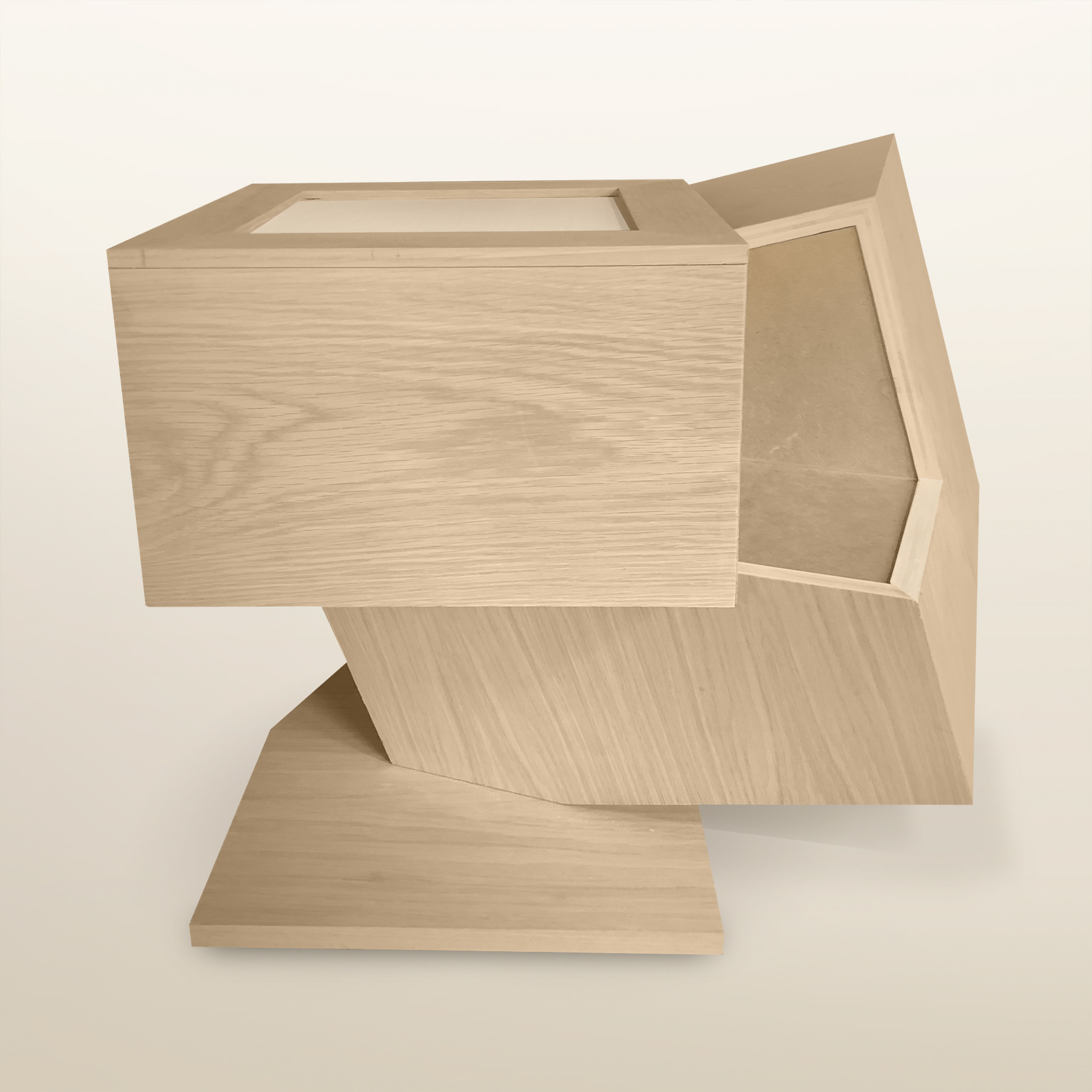 Two Boxes Dancing is a Pas de Deux of furniture's most essential functional form – the box. One box lifts the other up above the stage, supported by a single outstretched leg. Two drawers, diagonally opposed, reach and extend outward. Viewed in the round, its appearance shifts from seat to seat.
Inspired by one body falling into another, Two Boxes Dancing draws motivation from classical ballet movements, colliding planets, and the work of Donald Judd. Implicit in its concept is the notion of joinery – the table's individual components are purposefully reductive in their execution, joined together they gain strength, purpose and decorative form.
Using white oak boards and ply, with birch and MDF accent panels, Two Boxes Dancing is built by hand and designed for limited production. Materials can be customized to individual needs… Inquiries welcome.
Dimensions: 18" height, 24" diameter